Excelsa coffee has a fantastic flavor profile. Find out more about this bean & what blends are best for your taste buds.
Guest Post By: Marina Copeland, editor & writer extraordinaire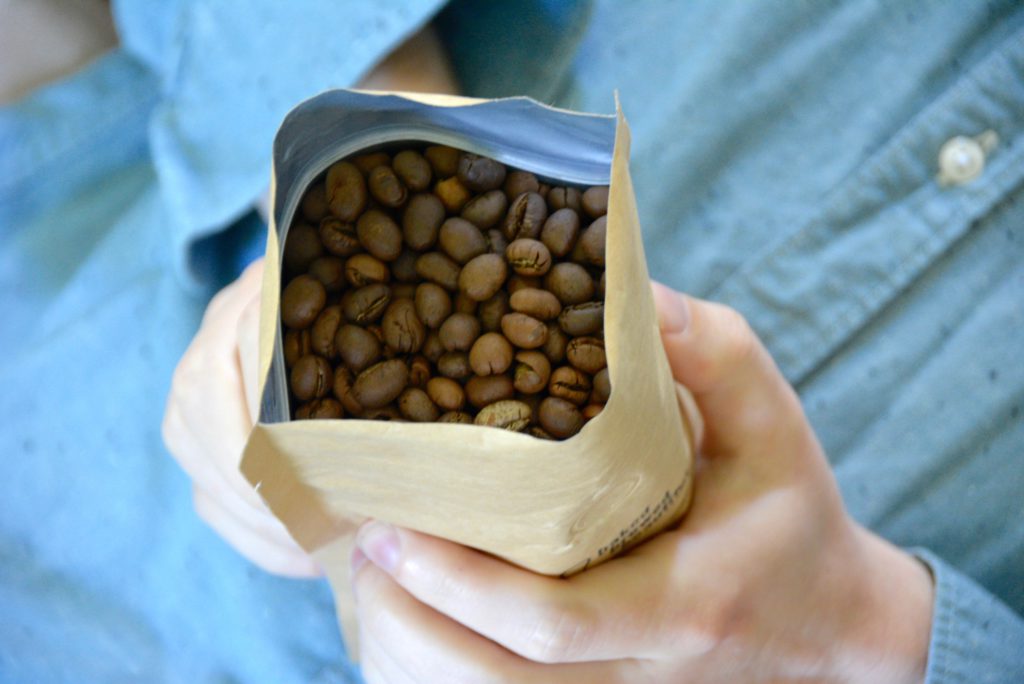 Excelsa coffee is a

bean species

known for its exceptional flavor profile.
Some of the flavor notes most often associated with excelsa coffee include fruity, woody, and earthy notes.
Read on to find out which excelsa coffee blend is your perfect match.
It's not surprising that coffee is one of the most consumed beverages in the world. The complex, earthy flavors are soothing and comforting, while the natural caffeine kick helps many of us get through the day, every day!
Of course, coffee comes from beans and the beans are responsible for making this wonder juice. One of the four main types of coffee beans that you'll come across is excelsa, and from this bean comes a variety of unique blends that suit different taste preferences.
So, what is it that makes excelsa so different from its coffee bean siblings?
Let's find out all about this brilliant little bean and learn how you can pick a blend that complements your natural flavor preferences!
What Is Excelsa Coffee?
Let's start with the basics.
Excelsa coffee is produced from one of many coffee bean varieties most often grown in Africa and Asia. It's known for its exceptional flavor profile and small, round bean shape.
Although excelsa coffee was previously considered a sub-variety of liberica coffee, it was established as its own unique bean species with its own special brand of flavors and aromas in 2006. Some of the flavor notes most often associated with excelsa coffee are:
Fruity
Woody
Tart
Popcorn
Earthy
Deep and rich
Excelsa coffee is sometimes described as more mysterious and complex than other coffee varieties. With a relatively low caffeine content of 1%, excelsa coffee is appreciated all over the world for its unusual, berry-like flavors and still-ample spike of energy.
Narrowing Down Different Varieties Of Excelsa Coffee
There are several factors that influence the outcome of the flavor and aromatic profile of a cup of excelsa coffee—or any coffee, for that matter.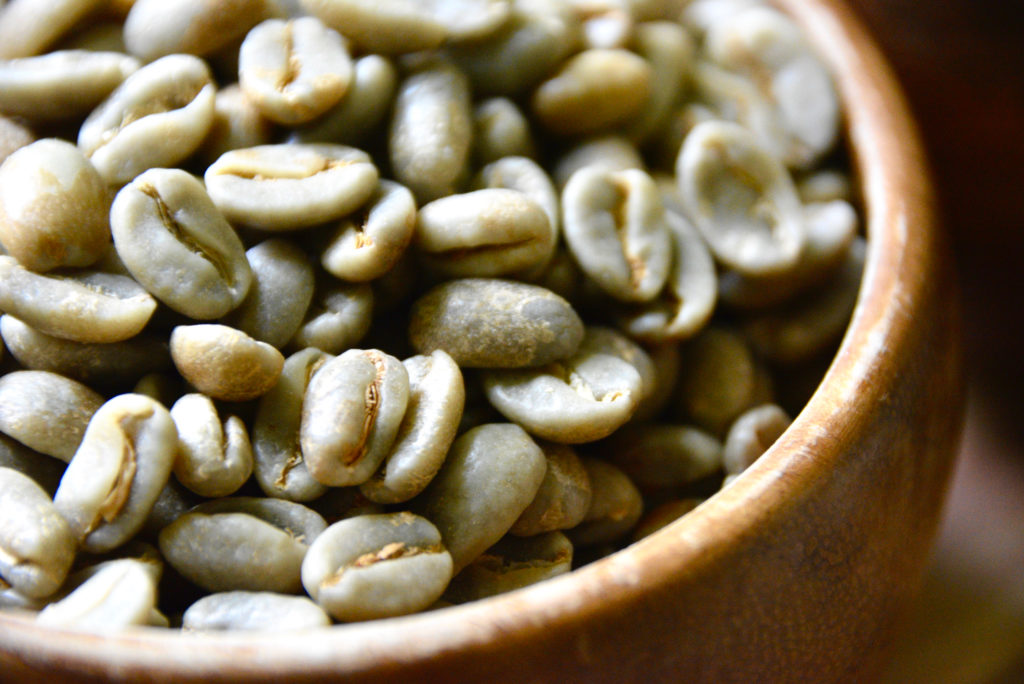 Two main factors include the blending of another bean type and the location where the bean grows. Let's discuss blending:
Single origin – This term refers to coffee that has been grown in one location as opposed to a mixture of beans from multiple locations. This typically produces a stronger, more consistent, and particular excelsa flavor true to the original bean type.

Multi Origin – Multiorigin coffee is coffee that's blended with beans from multiple different countries or regions. This can create a more complex and layered flavor profile.

Microlots – Excelsa beans grown and produced on the same farm fall into the microlots category. It is typically high quality, small-batch coffee that possesses a clearer flavor and more distinctive aromatic profile. Because it is often locally grown, it is often more sustainable, too.
The second factor that influences the taste, quality, and fragrance outcome of coffee is the country or location in which it is produced. Different soil and climate influence the outcome of excelsa coffee. Even though excelsa is mostly grown in Africa and Asia, other countries grow it too, with varying results:
Costa Rica – sweet, fruity, and clean

Guatemala – chocolatey, citrusy, and floral

Colombian – nutty, earthy, spicy, and silky

Ethiopian – vibrant, floral, and fruity

Brazilian – caramel, chocolate, tobacco
The roast also affects the flavor, with dark roasts roasted the longest at the highest temperatures and light roasts being the opposite. Medium roasts fall in between the two. Dark roasts are higher in caffeine, oilier, and have a fuller body, while light roasts showcase the bean origin's flavor profile best. Medium roasts once again fall in between, with medium acidity and a well-rounded flavor profile,
Finding The Right Excelsa Coffee Blend For Your Taste Buds
Identifying the right blend of excelsa coffee is a personal process. What appeals to you might not appeal to the next person—and it might take a while for you to find one that's an all-around winner. But discovery is part of the fun! So, take your time experimenting with different flavor combinations and blends.
Here are some tips for choosing the best excelsa coffee for your taste preference:
Read the label for specifics – Knowing whether a bag of coffee is single origin, multi origin, or microlot can help you understand more about what to expect from an excelsa blend.

Be open-minded – Don't be afraid to try different varieties and blends until you find one that makes your taste buds truly excited. Nothing lost, nothing gained!

Know your palate – The more you know about your personal taste preferences, the easier it will be to buy excelsa coffee that you like. For example, if you like bolder, richer, or earthier flavors, pick a Colombian or Brazilian blend.

Give it a swish – Coffee tasting can be similar to wine tasting. Give it a sniff then swish the beverage around in your mouth for roughly 5 seconds to get a real feel for the top and bottom flavor notes.
Just like discovering any part of yourself, finding a coffee blend that suits your personality and preferences is more of a process than a destination. Allow yourself to experiment with a few different types until you settle on a favorite.
Other Types Of Coffee You Should Know About
Excelsa is one of many coffee bean varieties that populate the planet—and all of them have unique characteristics and flavors. Knowing more about the other types can help you pick a blend that best complements a cup of excelsa you brew for yourself.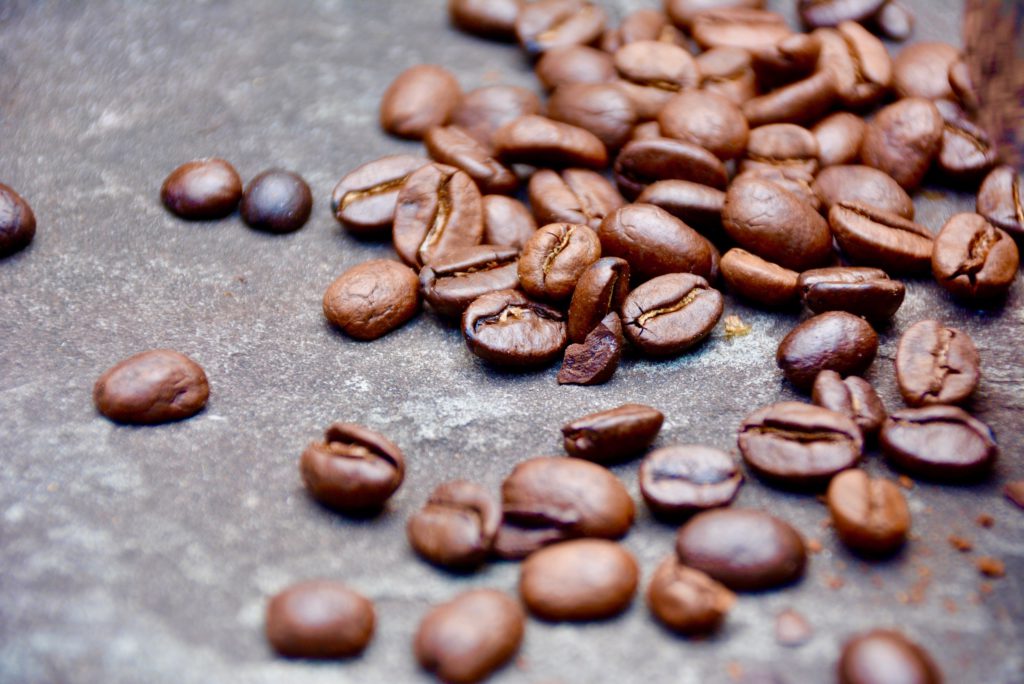 Liberica coffee is a strong, smoky type of coffee that people tend to love or hate. Known for its spicy and bold undertones, liberica is one of Liberia's biggest exports.
Arabica coffee was the first coffee species to be produced and distributed across the world. To this day, it's still the most popular. Originally Ethiopian, Arabica varieties contain sweet, nutty flavors with a high acidity endnote.
Robusta coffee is originally from Central and West Africa. Named for its agricultural resilience, the robusta coffee bean produces flavors of peanut, oak, and has a high caffeine content.
Excelsa beans are often used as fillers with Arabica and Robusta blends as the bold flavor adds a good balance. Arabica is the world's most produced bean, followed by robusta and then liberica, with excelsa bringing up the rear.
The Right Blend For Everyone
There are many great reasons to love coffee. It can be rich, tart, earthy, bitter, sweet, smoky, and everything in between. But what makes it unique is that everyone's tongue can detect different flavors based on their lifestyle and personal taste preferences.
It can take a while to find the perfect blend for your individual flavor palate. But the more you know about this treasured bean and its many varieties, the easier it will be to find one you love.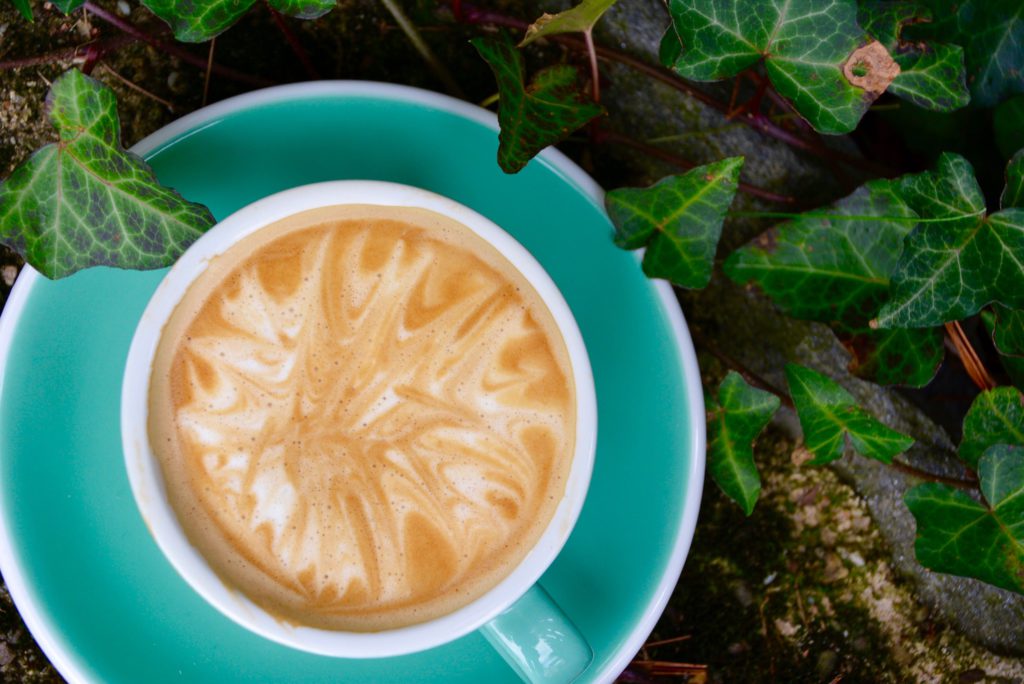 Want to brew barista-level coffee at home?
Join my newsletter to receive my free home-brewing guide. PLUS, you'll get instant access to ALL freebies in my resource library including bonus recipes, pairing ideas, and more brew guides!