Love your daily dose of coffee? Find out why you should know the differences between organic and non-organic coffee.
Guest Post By: Michael Balmer, founder of My Coffee Base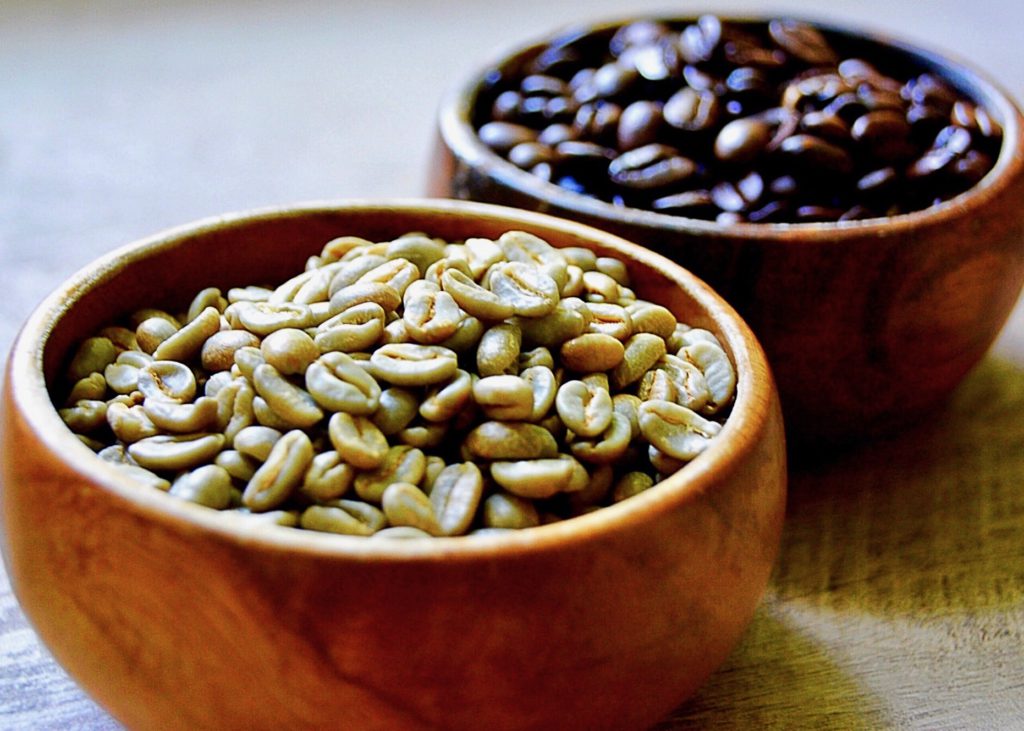 Organic coffee and non-organic coffee differ most in how they were farmed.

Organic coffee

is grown using natural methods whereas regular coffee is not.
There are health and taste benefits of drinking organic coffee.
Read on to learn more about the costs and benefits of organic and non-organic coffee.
Many people LOVE drinking coffee. In fact, some rely on it to get them through the day.
If you're an avid coffee lover, you've likely heard of the organic and conventional coffee conversation.
You might be wondering why the topic is popular — and if it even matters.
Well, knowing whether your coffee is organic or non-organic actually matters more than you think!
Keep reading to learn how much these two differ.
Organic Coffee Vs. Regular Coffee
When comparing organic coffee vs. regular coffee, the main difference lies in the farming processes.
Organic coffee is FREE from pesticides, herbicides, and fungicides.
Meanwhile, non-organic coffee plants are raised with harmful chemicals — from synthetic fertilizers to chemical weed removal treatments.
What Is Organic Coffee?
To be approved by the USDA as certified organic coffee, farmers must follow strict organic farming practices and standards.
Below is an overview of how growing organic coffee should be made to qualify for the organic label:
They use natural fertilizer, which can come from cattle manure or coffee pulp.
Weeds are removed by using a natural gas flame weeder, having animals eat them, or removing them by hand.
Genetically modified organisms (GMO) crops are NOT used in production.
The plants are also grown in partial shade, which protects them from sunlight. The shade also provides a place for birds who target coffee plant pests.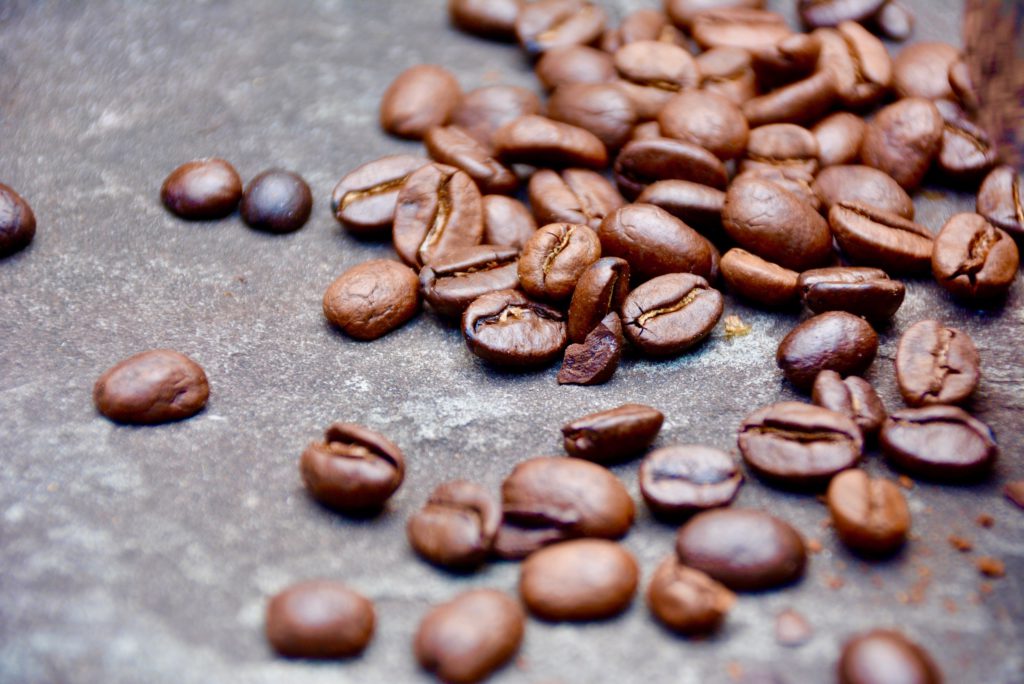 All these precautions allow the plants to mature and develop a good flavor.
The Benefits of Organic Coffee Beans
Organic coffee plants THEMSELVES are healthy. After all, since they weren't grown with chemicals, they have a low chance of developing diseases.
Drinking organic coffee can lower your risk of:
Certain types of cancer
Type 2 diabetes
Alzheimer's disease
Depression
Organic coffee also contains natural compounds that are good for the body!
What Is Non-Organic Coffee/Regular Coffee?
Conventional coffee is grown with pesticides and chemical fertilizers, which can be harmful to both the environment and human health.
Because of the chemicals used on them, the resulting beans tend to taste bitter and sour.
Here is a quick overview of how a conventional farmer grows non-organic coffee seeds:
The soil is fumigated to remove naturally-occurring fungicides.
The farmer fertilizes the soil with petroleum-based chemical fertilizer.
The seeds are soaked in insecticides and fungicides before being planted.
Chemicals are also added to the irrigation water.
When the seeds start growing, they're sprayed with weedicide.
These plants are also usually grown in direct sunlight, which causes damage to the roots and makes them more vulnerable to pests and disease.
The Dangers of Non-Organic Coffee Beans
Regular coffee is NOT grown using natural methods, making them a health hazard.
For one, they can mess with your metabolism, which will cause diabetes and insulin resistance.
Meanwhile, harmful fertilizers and other chemicals are dangerous to the environment.
In general, the process of farming non-organic coffee uses a lot of energy and water — increasing greenhouse gases and contributing to climate change.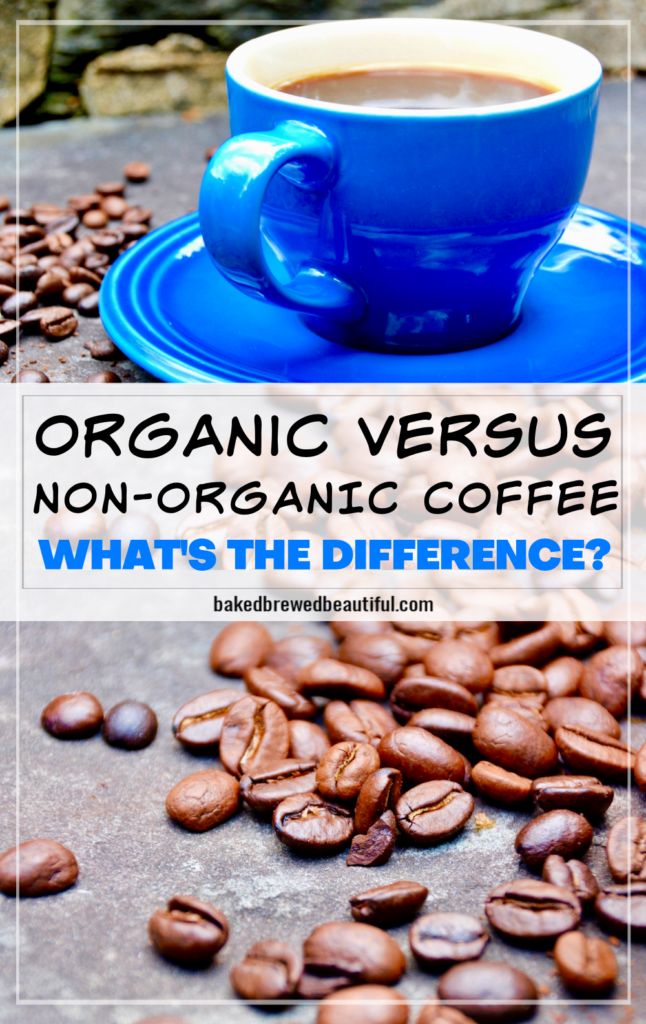 Is Organic Coffee Healthier?
YES! Comparing organic coffee vs. regular coffee, there's no doubt the former has more health benefits.
After all, growing organic produce requires coffee growers to adhere to rigid criteria — such as using only organic fertilizer.
Organic farming ensures that chemicals don't leach into the food they're growing (in this case, coffee).
Thanks to that, it maintains complete nutrients and flavor, ensuring that you get a cup of healthy and delicious coffee.
Does Organic Coffee Taste Better?
Yes, organic coffee tastes better than conventional coffee!
Organic products aren't sprayed with chemical solvents, so they have a deeper and more full-bodied flavor.
In the case of coffee beans, you can even get some additional flavors, such as fruity tones.
But with regular coffee, you get a more bitter and acidic taste because of the chemical-based fertilizers and pesticides that are used on them.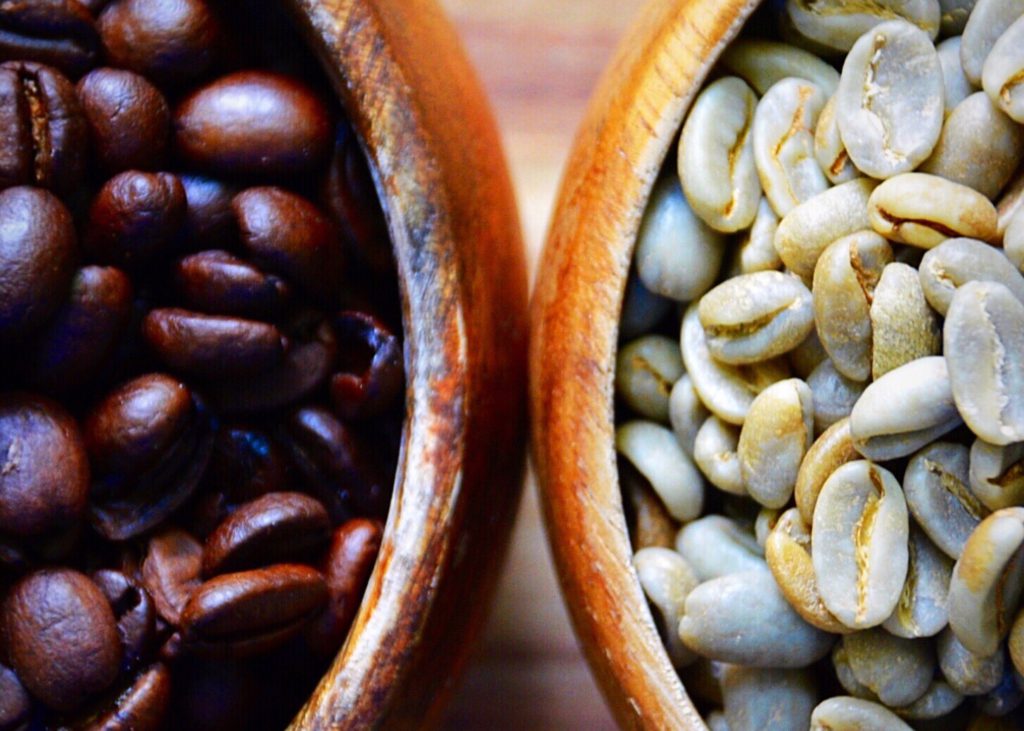 The Verdict: Is Organic Coffee Better Than Non-Organic?
The winner in the organic coffee vs. regular coffee battle is organic coffee.
For one, organic coffee has MORE health benefits. What makes organic coffee healthy is essentially how organic farms grow coffee beans.
The farms have better soil quality since farmers don't use chemicals. Because of that, the beans don't lose the natural antioxidants that make them healthy.
On top of that, the plants develop coffee cherries that are more flavorful and fresher than regular coffee.
Frequently Asked Questions
Have more questions related to the organic vs. non-organic coffee debate? We've answered a few of them for you:
Does Organic Coffee Really Make a Difference?

You might be wondering: Is organic coffee worth it? The answer is YES. Coffee is one of the most popular drinks around the world. So, if you're availing of organic coffee, you're supporting organic farms!

That means you're one less person that non-organic coffee farmers will have to cater to. If you're the type of person who drinks their cups of morning brew like they're drinking water, drinking organic coffee will make a HUGE difference for you too! After all, you're avoiding the kind of coffee that can increase your risk of diabetes.

Plus, you're absorbing antioxidants and protecting your body from potential risks like depression and Alzheimer's.
Why Is Starbucks Coffee Not Organic?

Simply put, Starbucks coffee beans are not free from pesticides.

Don't worry; that doesn't mean they're overloaded with chemicals. Instead, it means that the big coffee brand doesn't monitor how much chemicals their farmers use.
What Is the Healthiest Coffee?

Coffee in itself has no calories, but calories start building up when you put sugar, cream, and other flavorings.

How healthy a cup of coffee is also depends on the roasting process.

For instance, a coffee bean roasted lightly would be healthier than those roasted for longer times. So, blonde roasts are healthier than medium and dark roasts.
Where to Buy Organic Coffee?

You can buy coffee at different places, whether online or in physical stores.

Some certified organic brands include Death Wish Coffee Company and Cafe Don Pablo Subtle Earth Organic Gourmet Coffee.
Final Words
Many people can't live without their daily cup of coffee.
If you're one of them, it's all the more important to know why you should go organic.
Buying organic coffee means you're saving the environment since you're not buying something that's grown by having chemicals poured all over the earth.
Buying organic coffee also means saving your body from potential health risks such as diabetes and even some forms of cancer!
Grab some organic beans and make delicious coffee at home
Learn To Consistently Brew Delicious Coffee
Subscribe to my free newsletter & get instant access to my FREE resource library to start brewing delicious coffee everyday! You'll find bonus tutorials, coffee recipes, and brew guides that don't get posted here on the blog.

While we may write posts on the topic of "health" or "healing", we are absolutely not doctors, nor do we claim to be giving health or medical advice. Any health or medical related articles found on this site are documentation of our own experiences and not suggestions for you to follow.