Only a handful of non-dairy milks are worth adding to your coffee.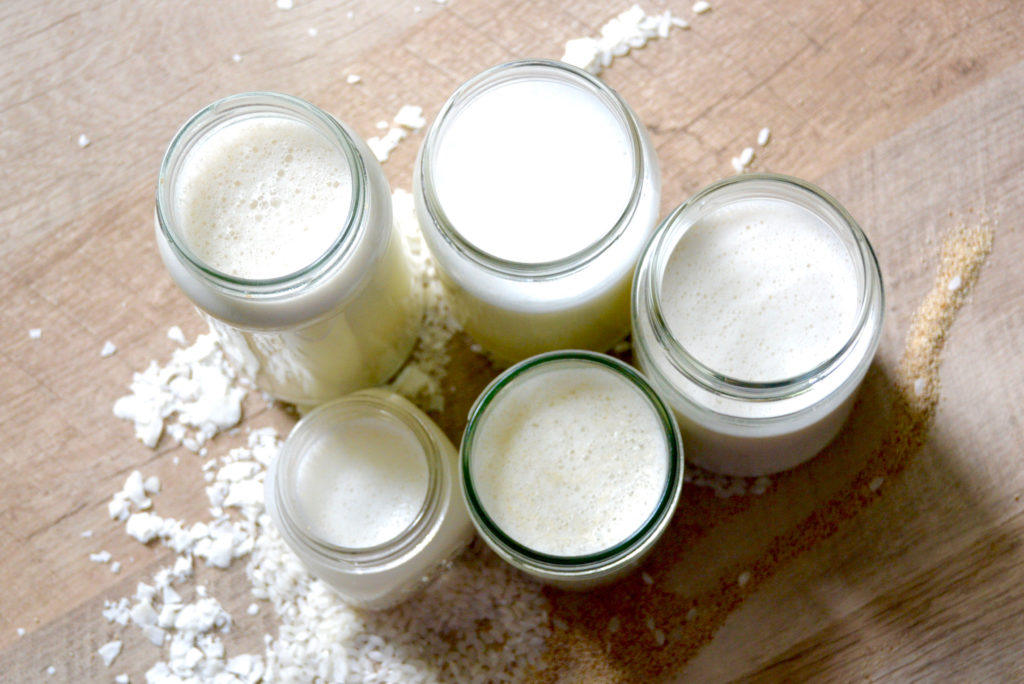 While there are many milk substitutes out there, only a few are worth adding to your coffee.
Soy and rice milk are often highly processed, which is not only bad for the environment but can also negatively impact your health.
Pea milk and peanut milk have a grassy flavor — less than ideal for any coffee beverage.
Of course drinking coffee black is always the healthiest option, but if you need to add something extra in order to enjoy your morning coffee, non-dairy milks are an excellent health-conscious (and eco-friendly!) option. But not all milks are created equal.
To help you avoid watering down your coffee or choosing a low-nutrient substitute, here are the worst non-dairy milk alternatives for coffee.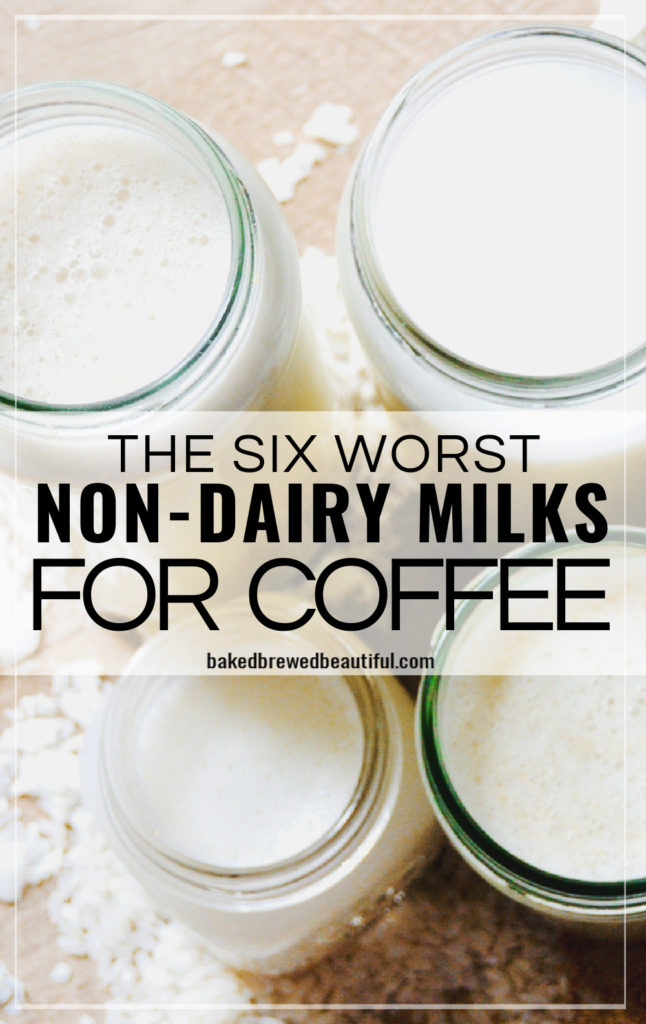 Coconut milk has a distinctive, sweet flavor
that can be overbearing in coffee.
Coconut milk has a thick consistency and high fat content. Though both the texture and mouthfeel of coconut milk is very similar to cow's milk, this milk alternative has a very distinctive flavor profile. You either love it or hate it. It is also slightly sweet, which can drown out the coffee's original flavors.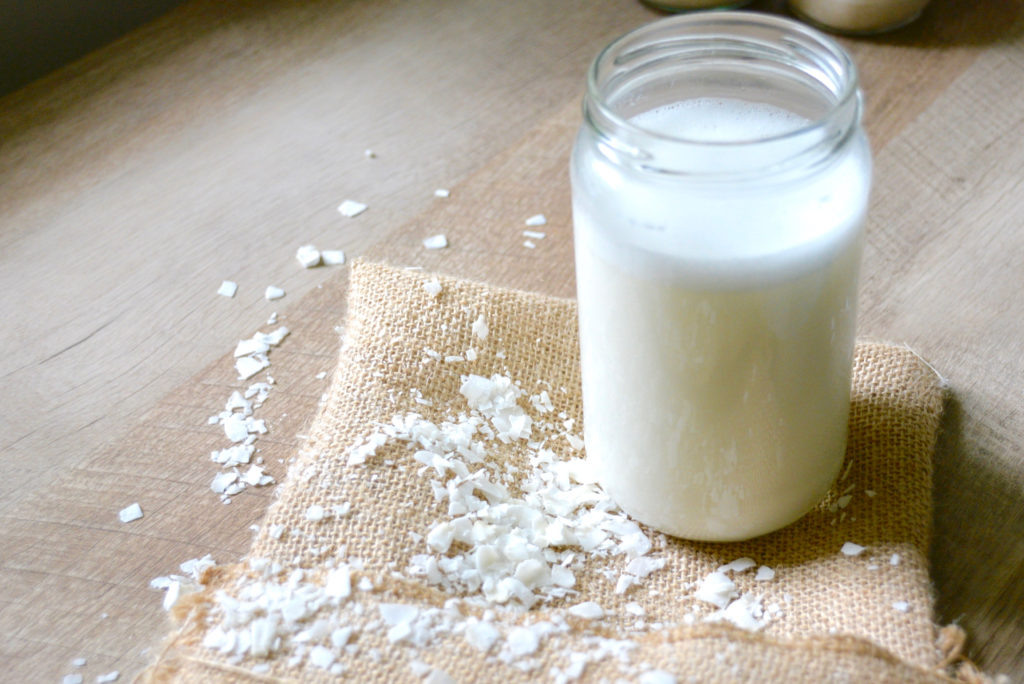 In terms of nutrients, coconut milk lacks in protein and is high is fat and simple carbohydrates. It's also quite challenging to get a good foam with coconut if steaming or frothing is desired.
Rice milk is watery, and adds little in terms of flavor or texture when added to coffee.
Rice milk has won some people over for being free of nuts, dairy, and soy — a win for those with multiple sensitivities.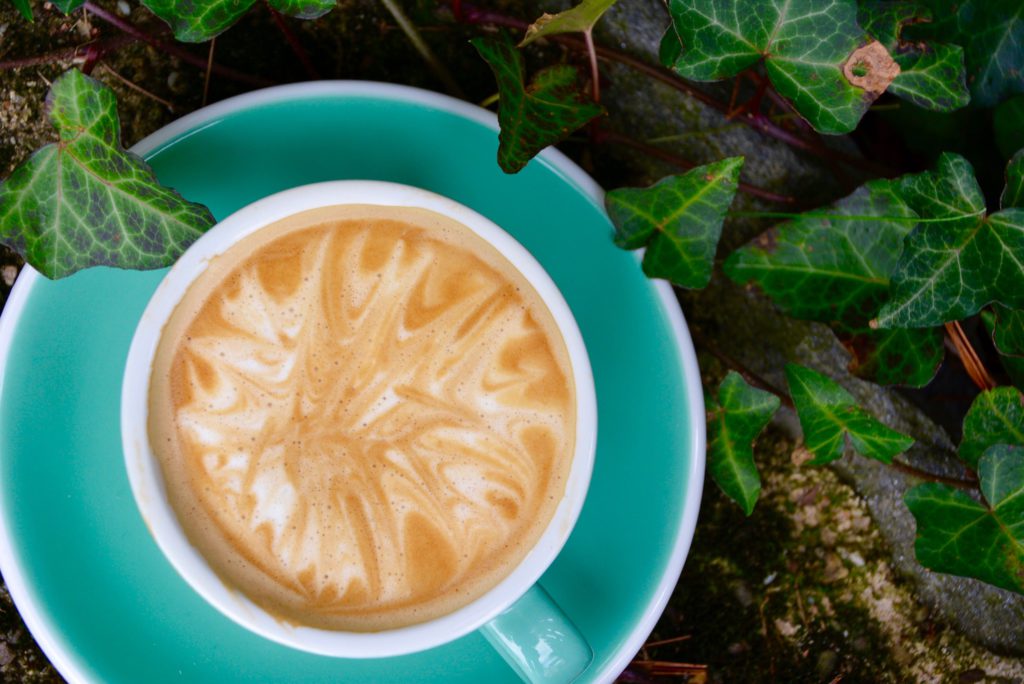 Want to brew barista-level coffee at home?
Join my newsletter to receive my free home-brewing guide. PLUS, you'll get instant access to ALL freebies in my resource library including bonus recipes, pairing ideas, and more brew guides!
But if you're not in this camp, rice milk doesn't offer much in terms of nutritional value, as it is mainly rice starch and water. It's also very watery in terms of consistency, which won't do your coffee any good.
Flax milk severely lacks in flavor, and is often filled with additives to make up for it.
Flax milk is one of the newest milk alternatives out there. It is made by mixing Omega-3-rich, cold-pressed flaxseed oil with water.
Unfortunately, it doesn't boast much in terms of flavor (or nutrients!). It's often sold with added natural flavors to make up for the poor flavor. It may be fine for some cooking or baking, but it's ultimately just flax oil, water, and a ton of additives.
Peanut milk tastes surprisingly grassy.
You might imagine that peanut milk would have a similar flavor to other nut milks, however this is far from the case. Besides being surprisingly purple in color, many reviewers and taste testers claim that it actually has a very grass-like flavor with a hint of peanut at the end.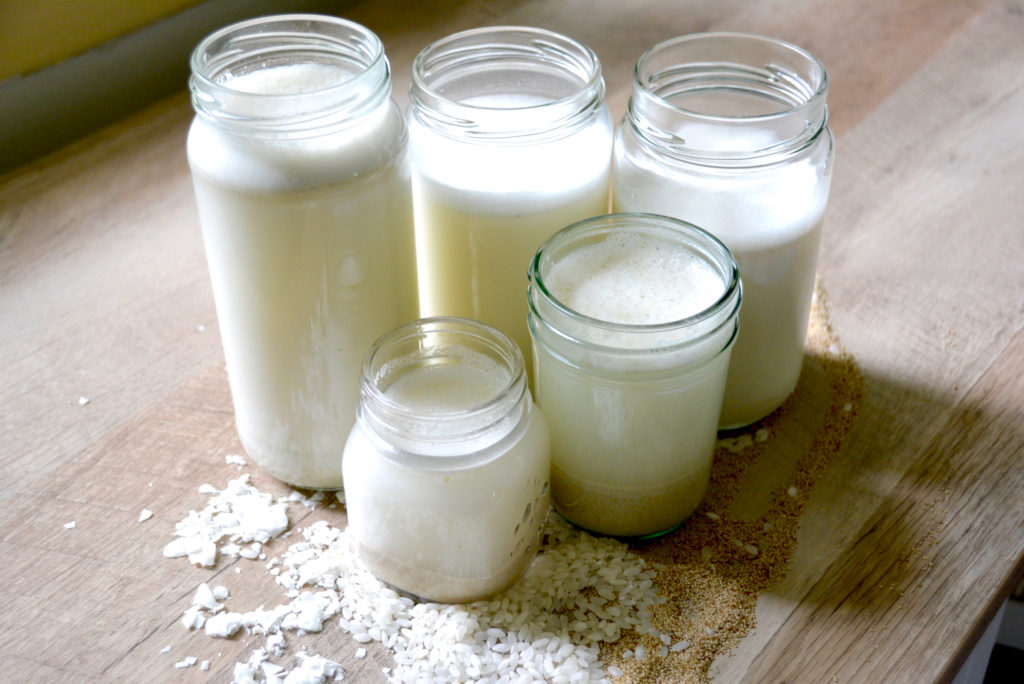 Thanks, but I'll stick with almond milk thank you very much.
Pea milk leaves a "bean-like" aftertaste.
Pea milk has recently been gaining popularity, and no, it isn't green like you might imagine. It's actually one of the most eco-friendly, plant-based milks out there (more so than almond and soy) since peas use little water and fertilizer.
However, there is a distinct flavor difference. While it can be compared to other nut-based milks, it does have a somewhat grassy and bean-like flavor that leaves a unique aftertaste — less than ideal for coffee.
Soy milk is highly processed —
not only bad for the environment, but also for your health.
Soy milk may be the closest nutrient equivalent to cow's milk. It is high in protein, contains all of the essential amino acids, and is often fortified with calcium. However, it is one of the most heavily processed plant-based milks, and generally contains added oils. It also often contains something called carrageenan, which is linked to inflammatory problems.
Ultimately, if you're trying to eat and drink clean & healthy, soy milk is not going to be your best option.
Look for non-dairy milks with more fat — they will foam better & have an overall better mouthfeel.
Essentially, it comes down to this: milks that have more fat will have a creamier texture and richer taste when combined with coffee.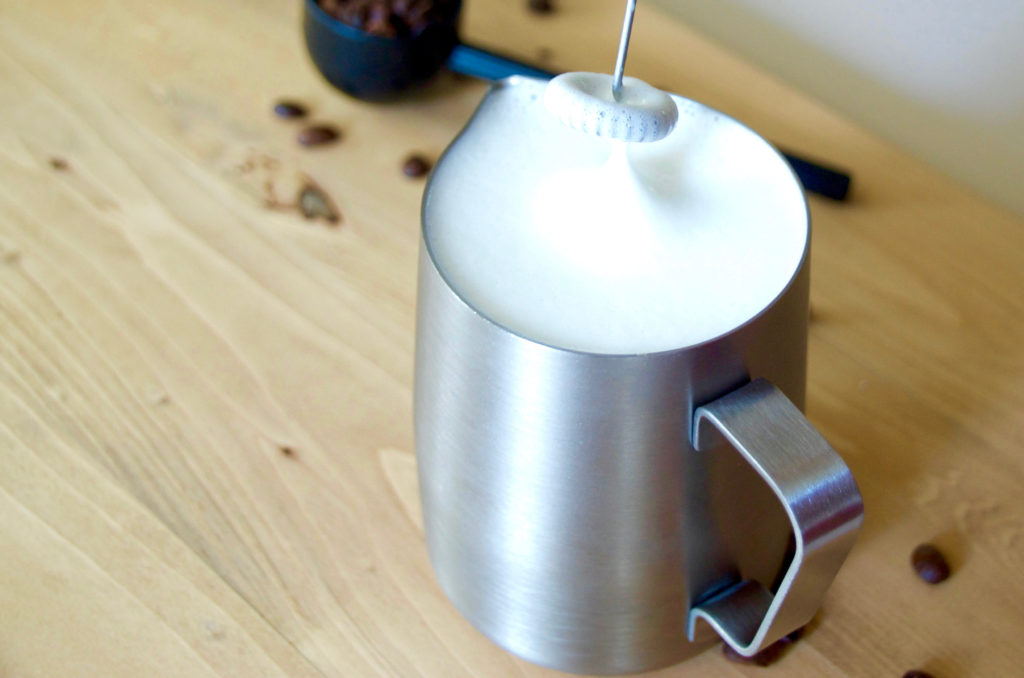 Think macadamia, cashew milk, or even oat milk to get that right texture, consistency, and taste in your specialty coffee.
Download My FREE Home-Brewing Guide
Join my newsletter (free!) to receive my free home-brewing guide. PLUS, you'll get instant access to ALL freebies in my resource library including bonus coffee and pairing recipes, coffee hacks & more brew guides!